Brand's Promotional Products
Since 1983, Brand's has worked with thousands of businesses and organizations to help build their corporate image, promote their products and to help them grow and prosper. We start by evaluating our client's marketing objectives, target audience, distribution plan and overall budget for the project, then we take our many years of experience and find the product(s) that produce the results our client(s) are looking for. Our commitment to innovation and ultimate customer satisfaction are the driving forces which enable us to provide the best in customer service, product quality and price.
Featured Item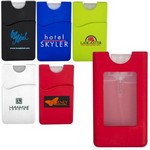 Silicone Wallet Sleeve with Sanitizer
PP Plastic credit card sized 0.67 (20 Ml) antibacterial hand sanitizer spray in removable silicone sleeve with pocket for credit cards, transit cards and business cards. Features light citrus scent. S...
$2.49 - $3.19
What Our Customers Are Saying

Brand's have great products at competitive prices and they are always willing to go the extra mile to ensure the items we order arrive when we need them. I would recommend them to anyone!
Christa Cervantes - Account Manager
Hamilton Relay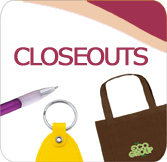 Many of our preferred suppliers have great deals on promotional product closeouts. The link above will take you to Norwwood. Scroll down the menu on the left, towards the bottom, to see their current closeouts.
Signature Showrooms