Brand's Promotional Products
Since 1983, Brand's has worked with thousands of businesses and organizations to help build their corporate image, promote their products and to help them grow and prosper. We start by evaluating our client's marketing objectives, target audience, distribution plan and overall budget for the project, then we take our many years of experience and find the product(s) that produce the results our client(s) are looking for. Our commitment to innovation and ultimate customer satisfaction are the driving forces which enable us to provide the best in customer service, product quality and price.
Featured Item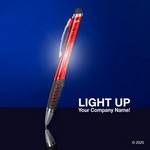 Luminate Delta Stylus Pen
Features LaserSharp™ Engraving, comfort grip and a unique illuminating imprint. Includes a touch screen stylus tip. Black or blue ink optional. Default ink is black.
$2.90 - $3.30
What Our Customers Are Saying

We love Brand's Promotional Products! Ordering is easy, the product quality is always beyond our expectations and we couldn't ask for nicer Brand's Staff. Brand's makes our life easy and worry free ...
Katie Rasmussen - Business Coordinator
Nebraska Beef Council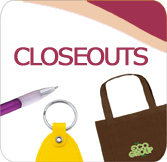 Many of our preferred suppliers have great deals on promotional product closeouts. The link above will take you to Norwwood. Scroll down the menu on the left, towards the bottom, to see their current closeouts.
Signature Showrooms