Specials
Brand's will not be undersold. We will match or beat any advertised price on imprinted products. Also, thru the end of June, 2017, we will offer 20% Off any list price off our Website. Must be a new order and 20% Off does not apply to any special or discounted pricing.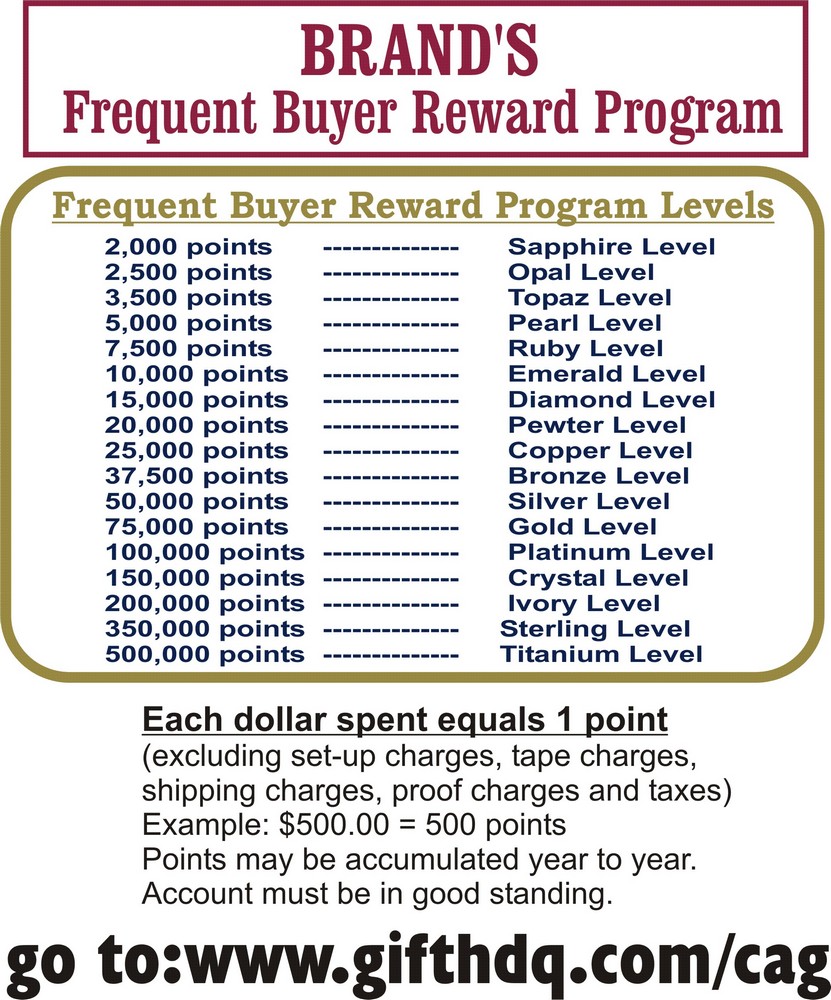 Brand's Frequent Buyer Reward Program
Get the most value when you buy from us. Guaranteed Best Prices, Service, Quality and now our exclusive Frequent Buyer Reward Program. That's right when you buy from us, we will reward you back with your choice of gift. Ask us for complete details.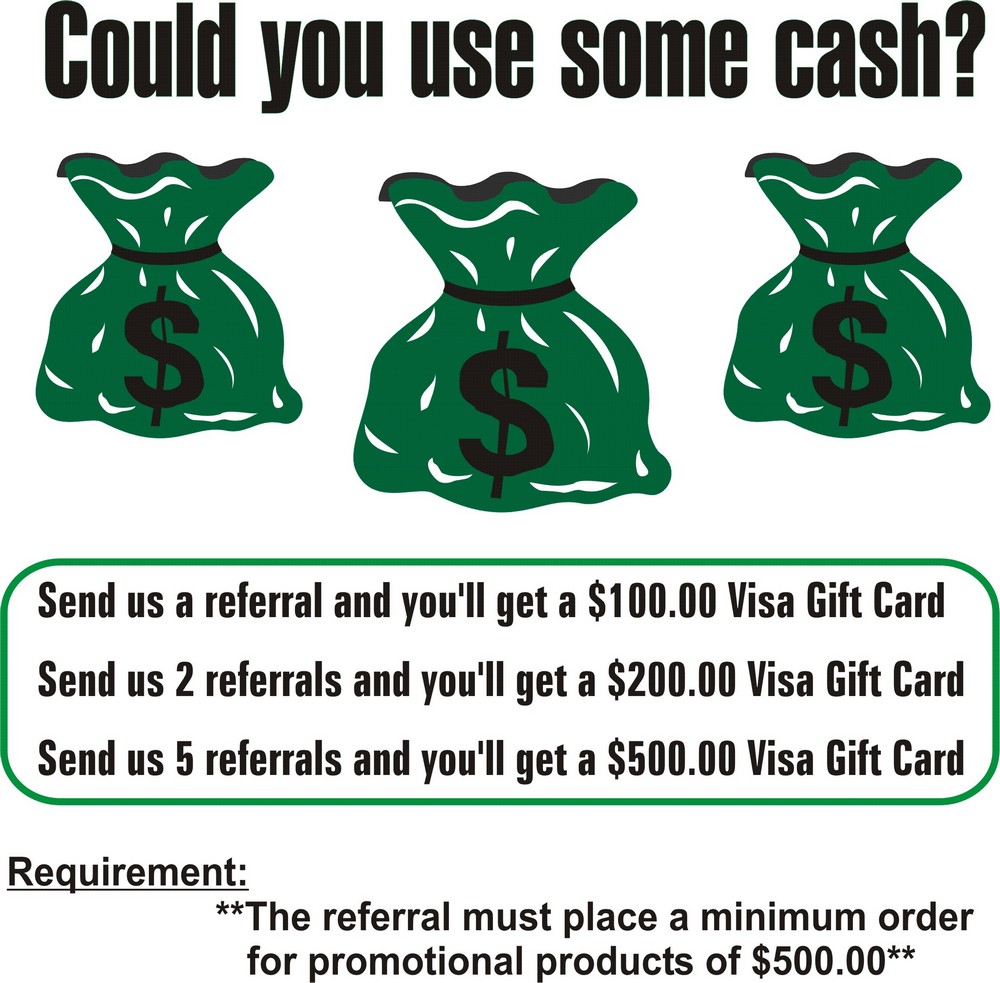 Brand's Referral Program
Many businesses and organizations buy promotional products. Refer them to us and we will pay you back with a $100.00 Visa Gift Card.